Gone Fishing Guide Service
Narrowsburg, New York
Anthony Ritter, Licensed Guide
Licensed by the National Park Service, New York State DEC, Commonwealth of Pennsylvania FBC
24th Year offering half and full day float trips on the Upper Delaware River.
Wild Trout, Walleye, Smallmouth Bass and American Shad
---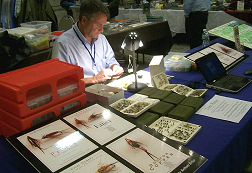 Upcoming Fly Fishing Shows and Upper Delaware River A/V Presentations:
The 2018 Flyfishing Show -- January 26, 27 and 28 2018
NJ Convention and Expo Center in Edison, New Jersey
I'll be tying my dry and emerger patterns for wild trout at the Fly Tier's Row!
Rockland Fishing EXPO -- March 1, 2, 3 and 4 2018
Suffern, New York -- Booth 425
I'll be giving two seminars about the Upper Delaware River!
If you're at any of the following shows please stop by my booth and say hello!


I hope to see you there!
---

---
Congratulations to angler, Julia Grace Ketner, with an IGFA All-Tackle (Length) World Record for American Shad.
Julia caught this record fish with me on the Upper Delaware River on May 4 2013.
Tony was re-elected in November 2015 to serve the Town of Tusten as Councilman on the Town Board for a four year term.
He is also Chairman of the Upper Delaware Council Water Use and Resource Committee.
Meet Tony in the current issue of The Upper Delaware Council's Fall / Winter Newsletter

In 2012 he was awarded the annual 21st Sullivan County Pride Award for the Town of Tusten by the Sullivan County Chamber of Commerce.
Read the current article
---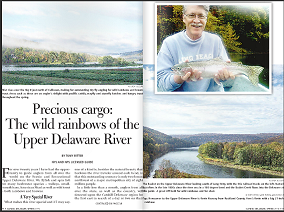 Catskill - Delaware Spring 2015 Magazine:
"Precious Cargo: The Wild Rainbows of the Upper Delaware River"
Please click and turn to Page 36
---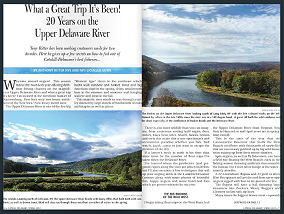 Catskill - Delaware Spring 2014 Magazine:
"What A Great Trip It's Been! -- 20 Years on the Upper Delaware River"
Please click and turn to Page 10
---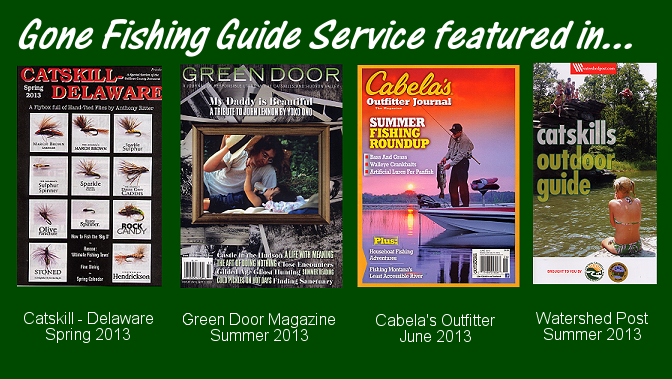 ---
Thank you to The Sullivan County Democrat, Watershed Post and GreenDoor Magazine for featuring my Upper Delaware River fly patterns
in their most recent 2013 publications.
And also, a big thank you to Cabela's for featuring the West Branch of the Upper Delaware River
along with my guide service in their recent, June 2013, magazine, "Outfitter Journal".
Please feel free to email me if you'd like a copy of these publications.


---
2018 is my 24th Year!
Thank you to all my customers.
Offering driftboat freshwater fishing trips in
The Catskills, Poconos and Upper Delaware River region of
New York and Pennsylvania out of Narrowsburg, New York
Wild Trout Shad Walleye Smallmouth Bass
Licensed by National Park Service, NYS DEC and PA Fish and Boat
April through November Fly Fish or Light Action Spin Fish
845.252.3657 / 845.701.3894 - MOBILE
tony.ritter@gmail.com - email
delawareriverfishing.com A Daily Blog with USGS Real Time River Levels and Water Temperatures along with Video/Photo Fishing Journal
"What a fun day -- one I won't forget -- and other than being a great guy,
you're one hell of a good guide -- until the next time."

~ Joe Humphreys
---
&copy 1996 - 201

8 Anthony Ritter -- Gone Fishing Guide Service -- All photos were shot on location in the Upper Delaware River Valley >>}}}}>