---
Welcome! My name is Tony Ritter and I'd like to introduce you to my website. I've been a New York state licensed guide with over eighteen years experience on the main stem of the Delaware River.
My company, Gone Fishing Guide Service is located in the small hamlet of Narrowsburg, New York - right on the banks of the Delaware River. I'm licensed by the National Park Service, the State of New York, the Commonwealth of Pennsylvania along with being fully insured.
We operate seven days a week and our season runs from April through November.
The following are a few photos of our clients with their "catch of the day"...for trout....for shad....for bass and for walleye!
Wow! What a river that YOU can catch all of these freshwater gamefish only two hours from the New York / New Jersey metro area!
For more information about current river and weather conditions along with a webcam, doppler radar and my 2003, 2004, 2005, 2006, 2007, 2008, 2009, 2010 AND 2011 online logbook which tracked our float trips from April through November please click on: www.delawareriverfishing.com
Good fishing to you!
---
What's the Water Temp and Levels - Right Now?
Check out: www.delawareriverfishing.com
---
The Upper Delaware River is a very special place. In addition to the fine angling, our clients can expect to see bald eagles, great blue herons, ospreys, hawks, beaver, deer, turkey and possibly black bear.
No matter what season of the year you choose, the scenery is unsurpassed with new adventures around each bend. I hope I'll have an opportunity to introduce you to this great river.
Good Fishing and see YOU on the river!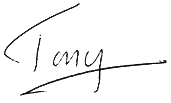 Anthony Ritter
Gone Fishing Guide Service
Narrowsburg, New York
845.252.3657 or
845.701.3894 - MOBILE